COMPLETED PROJECTS
65th Kindergarten (RUBIC CUBE INSPIRATION)
Area: Heraklion
scroll down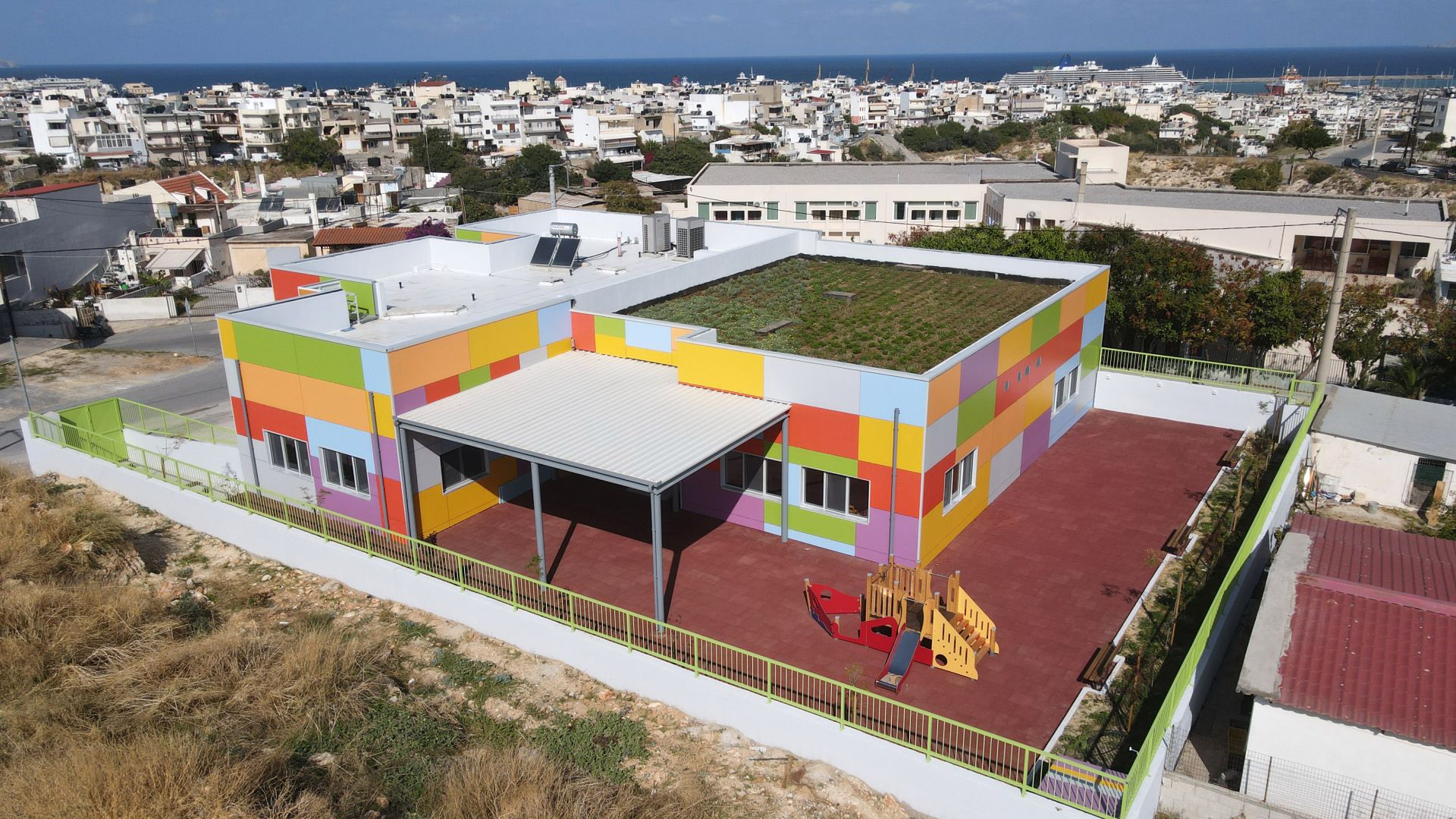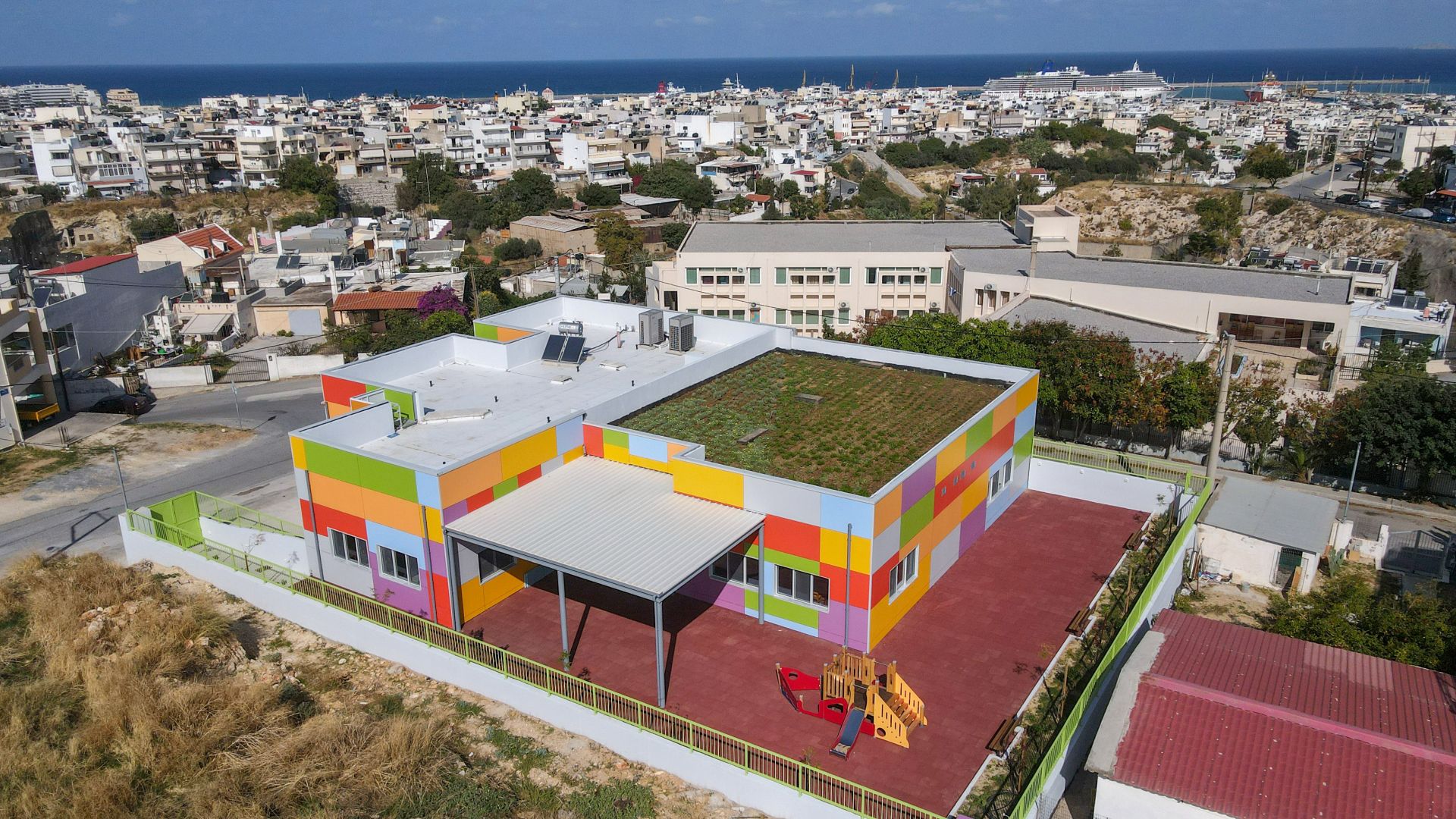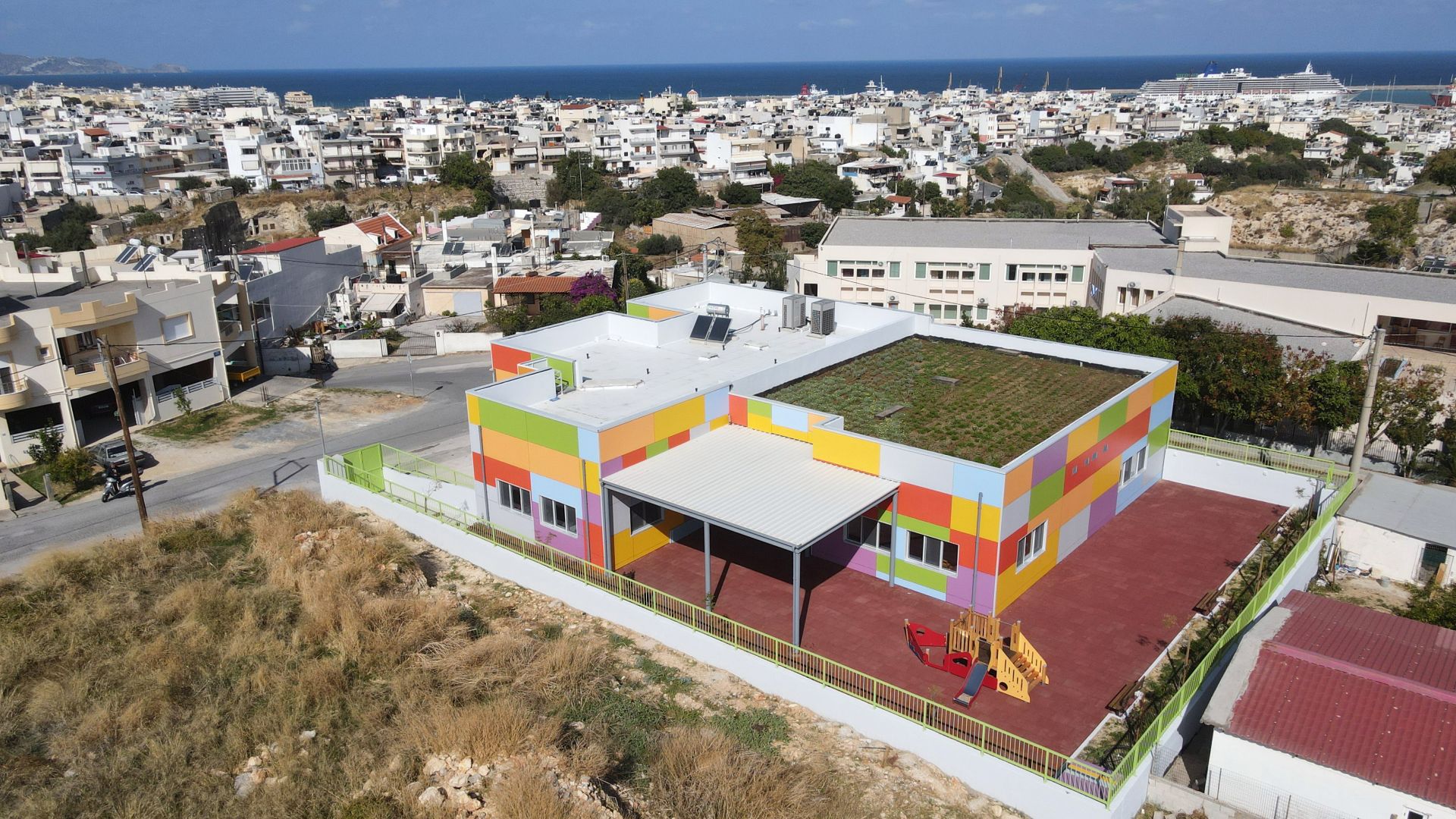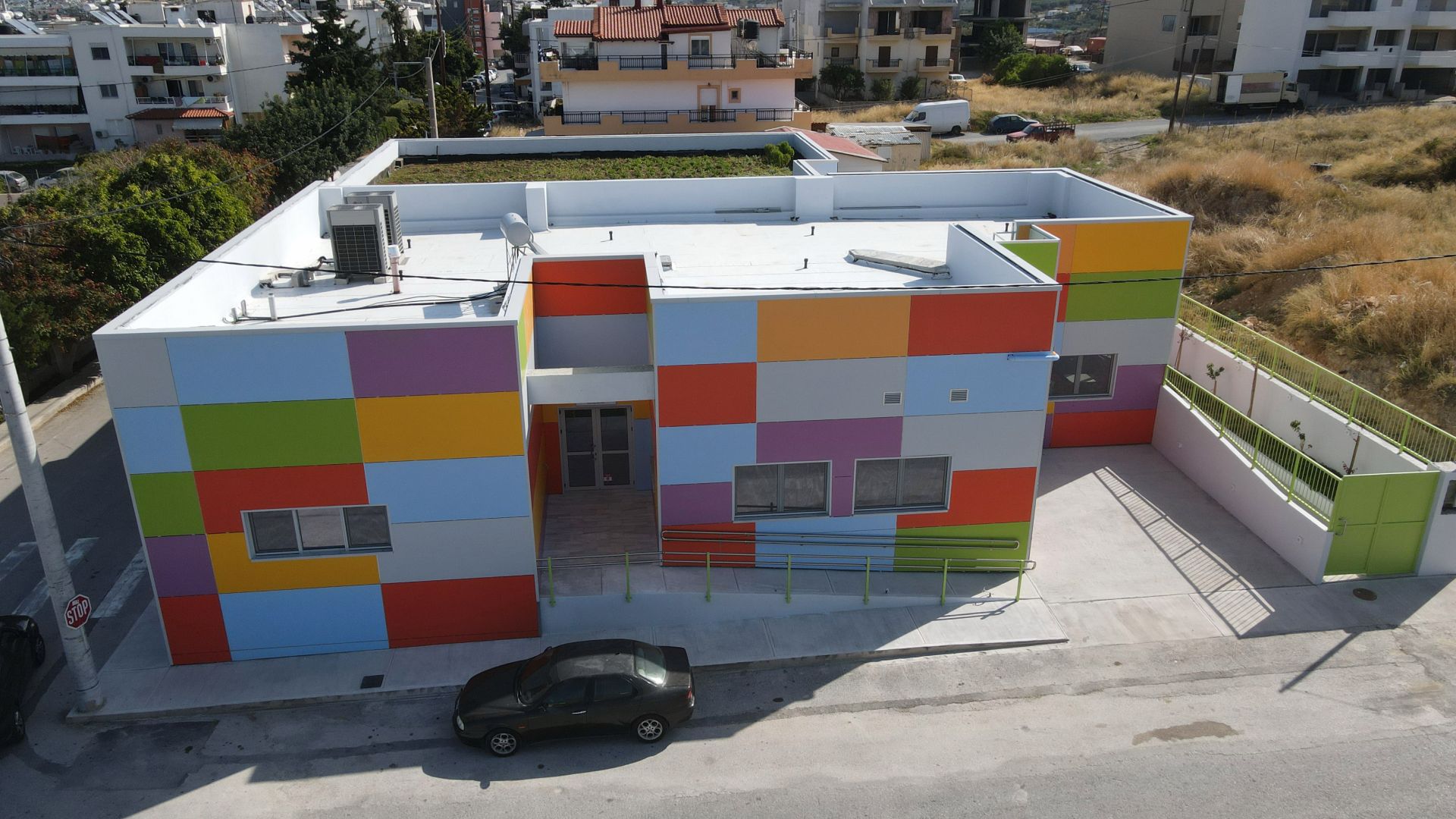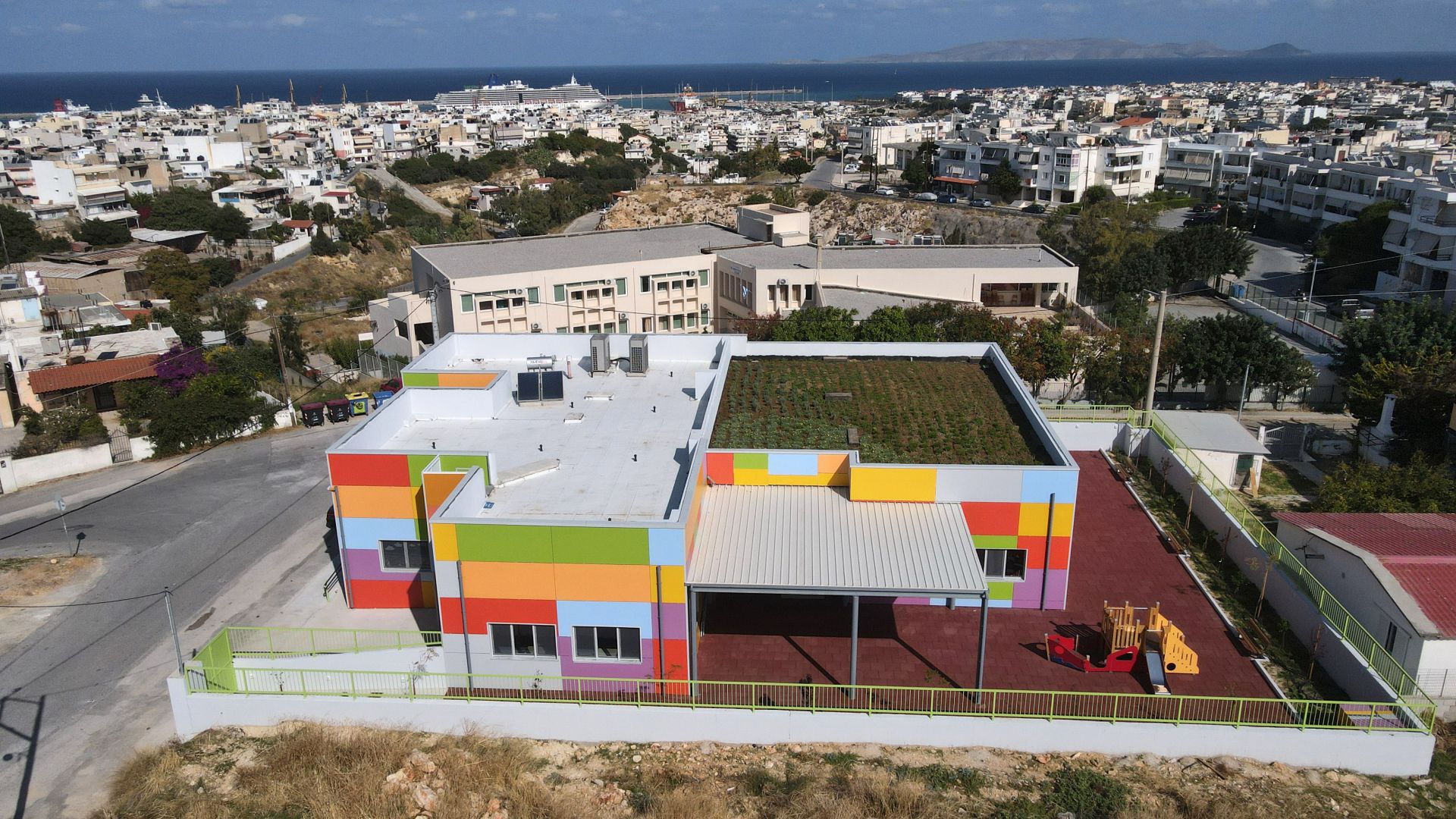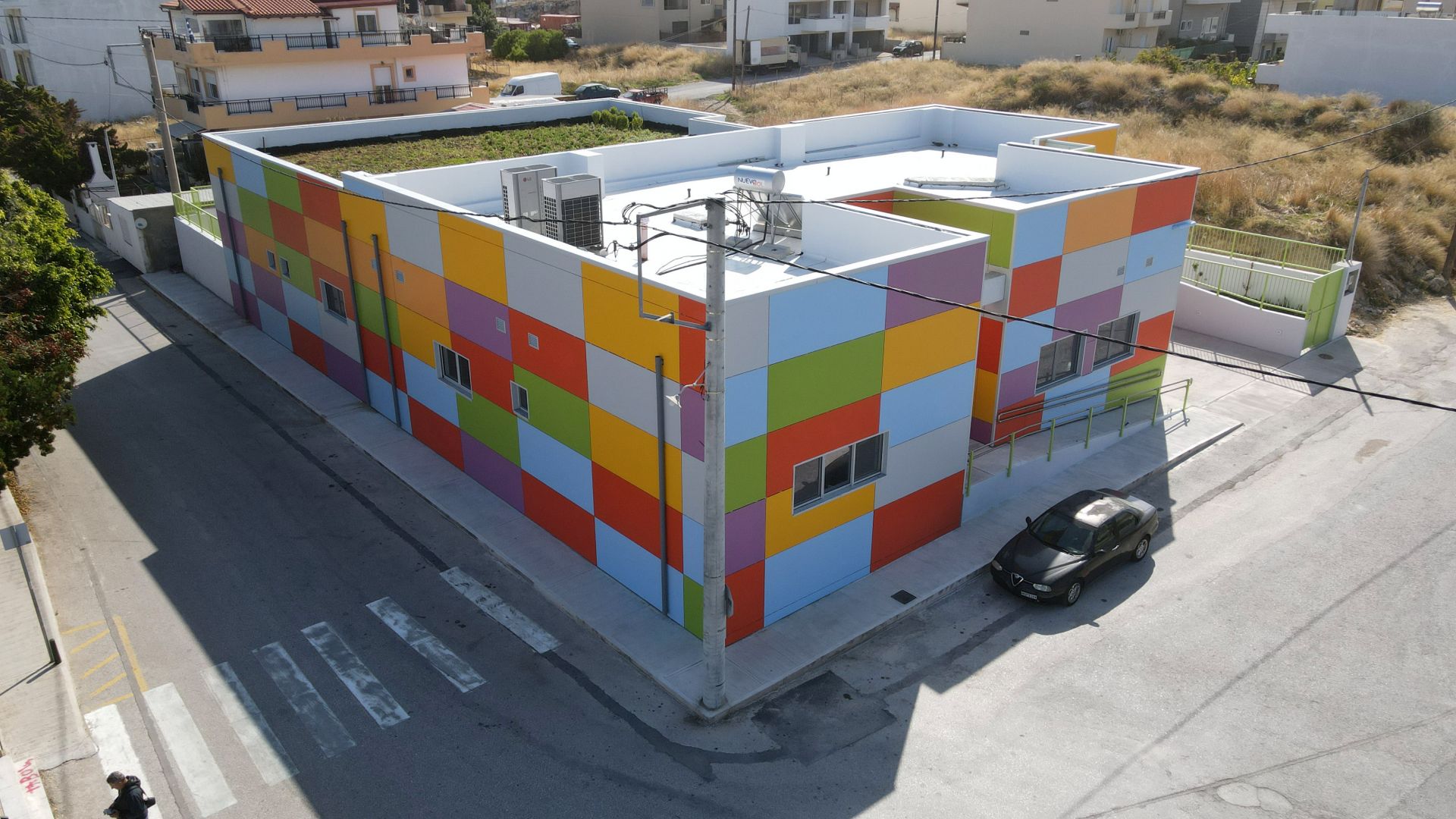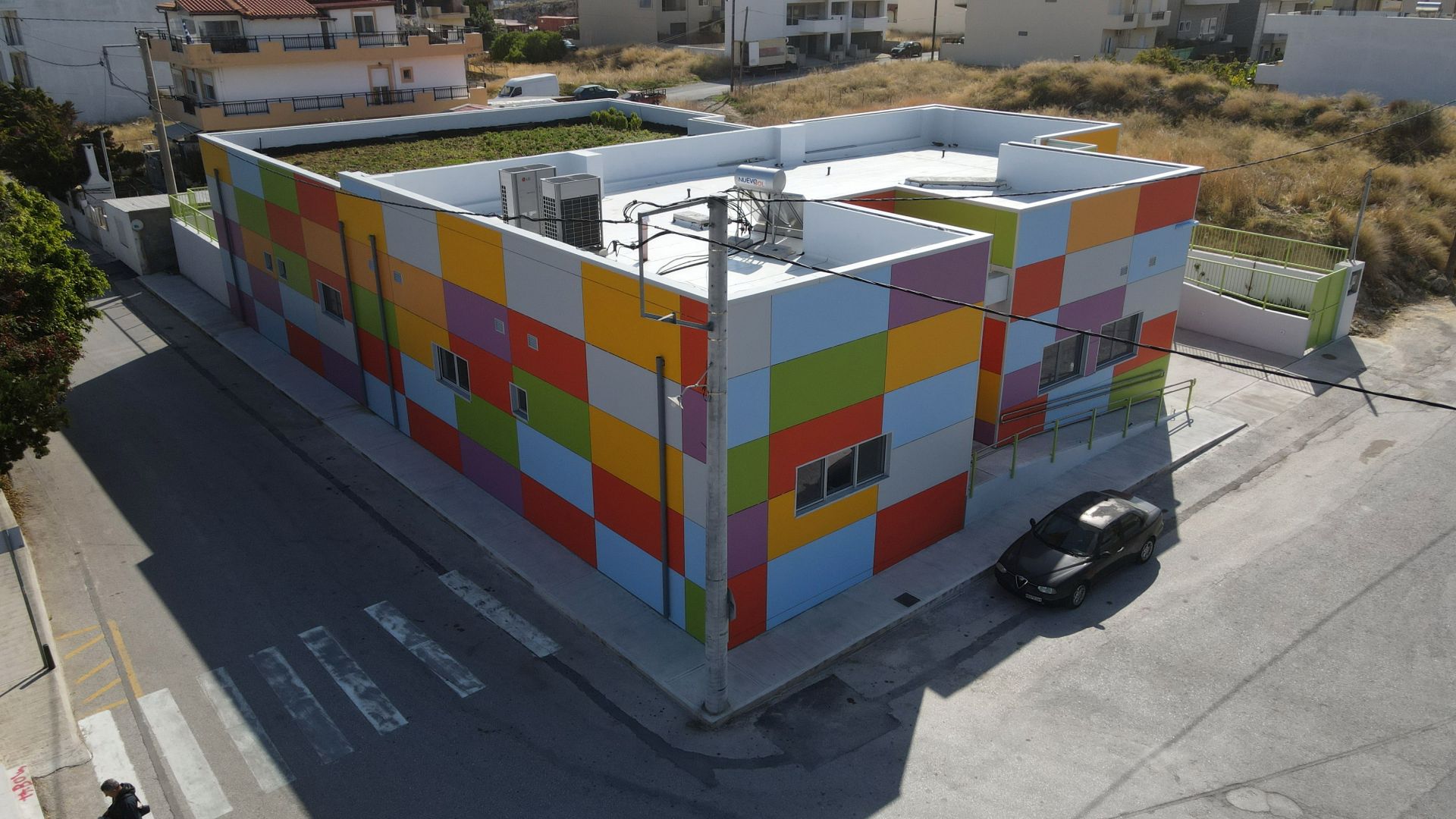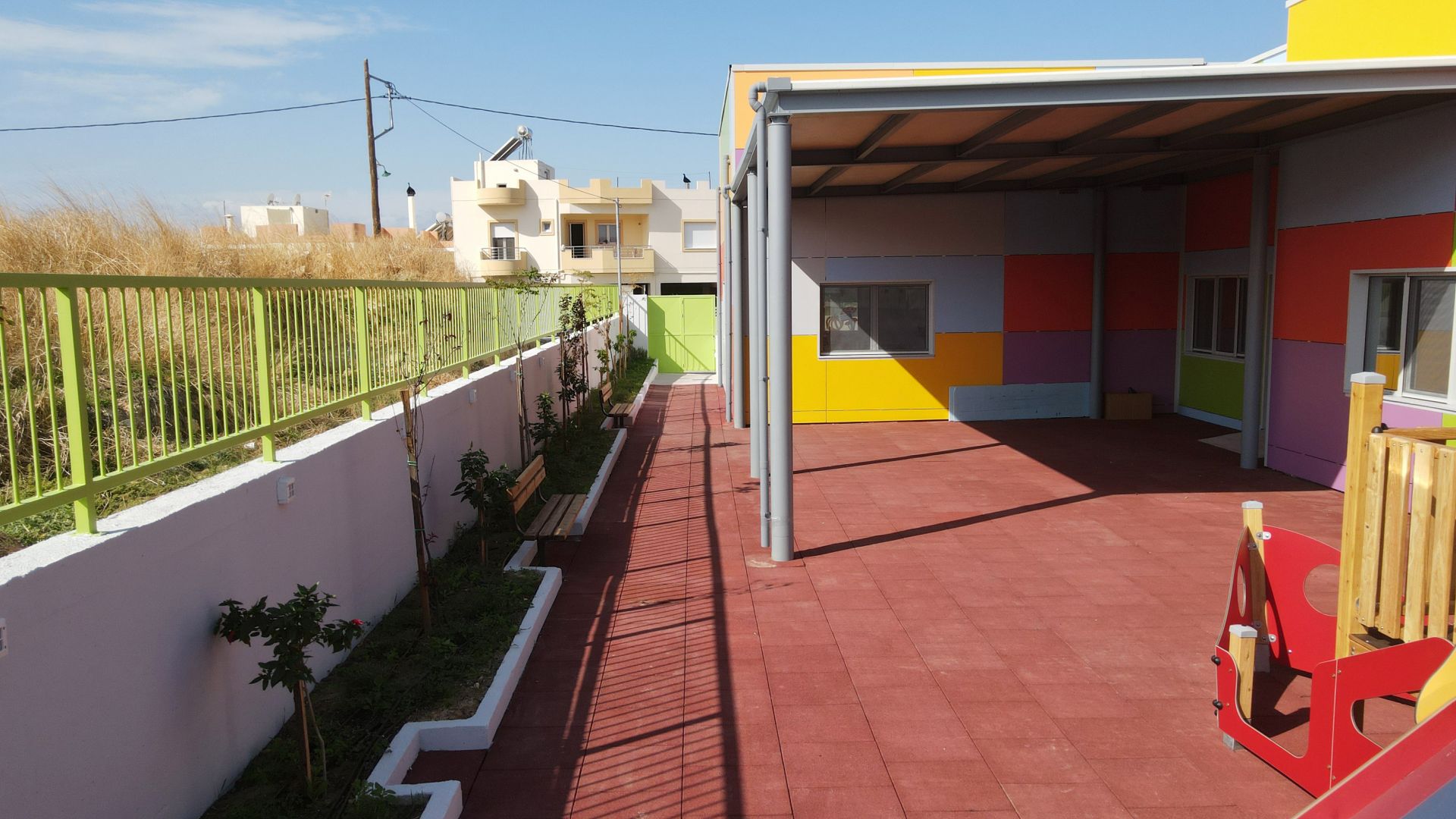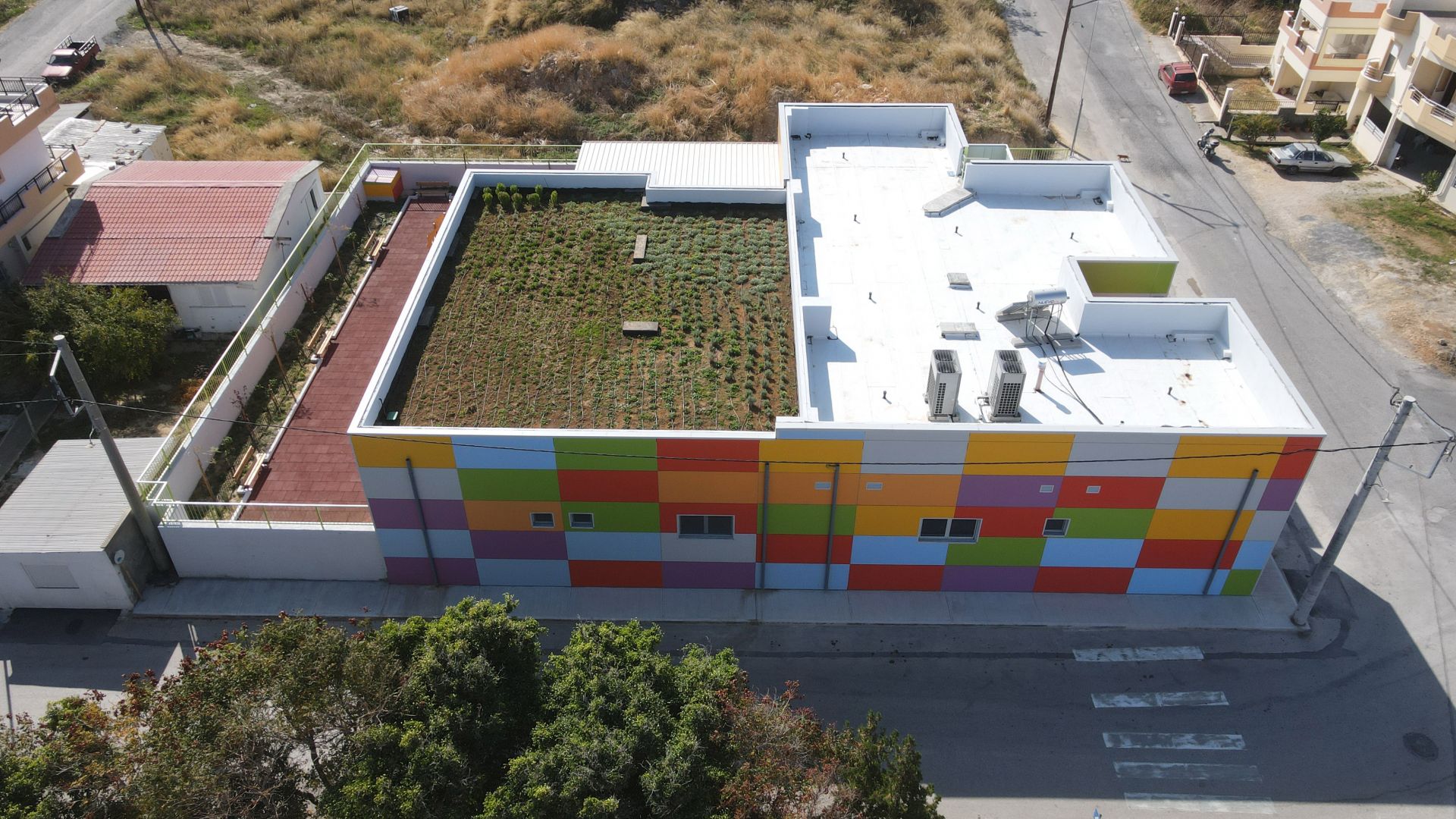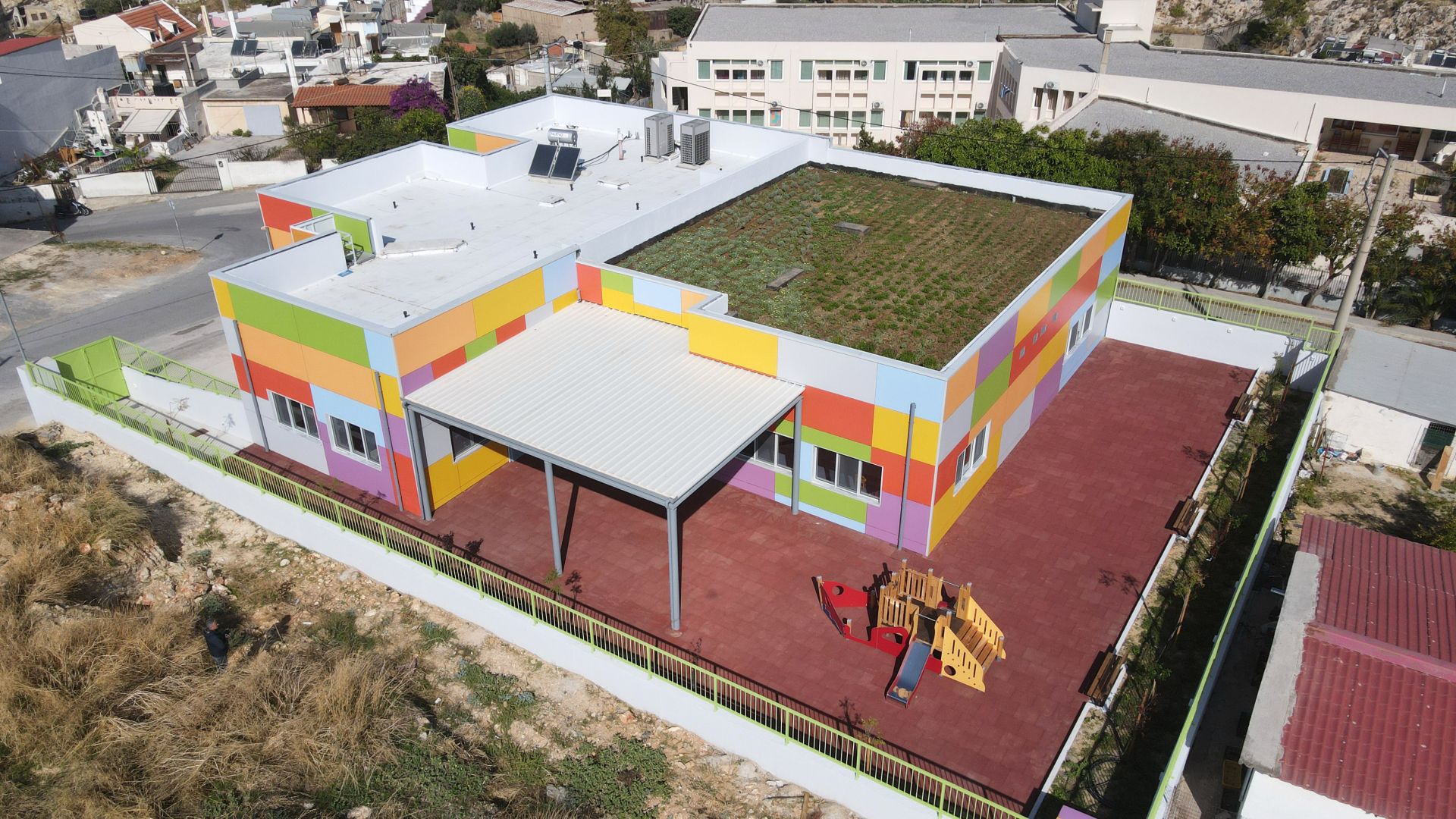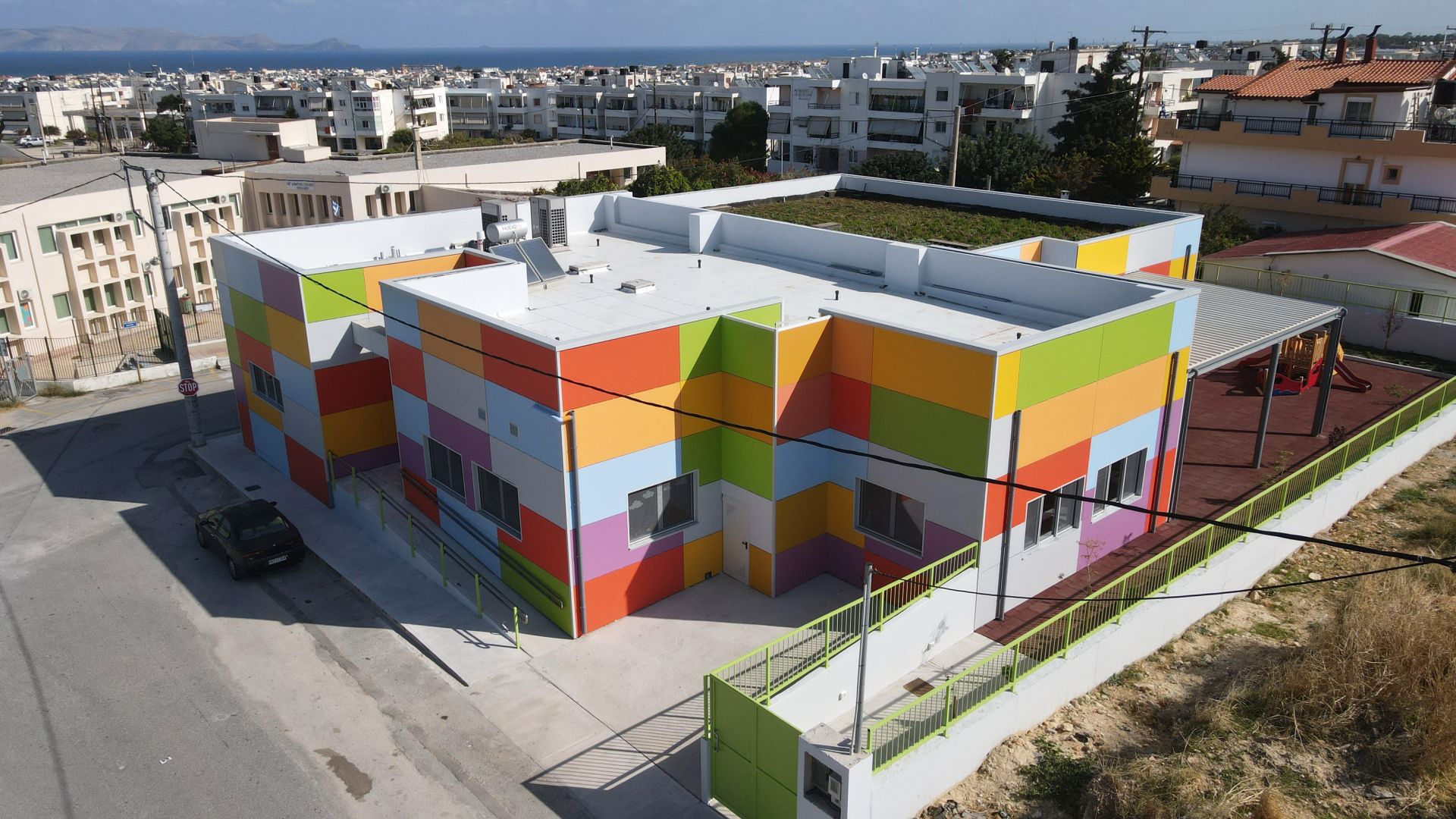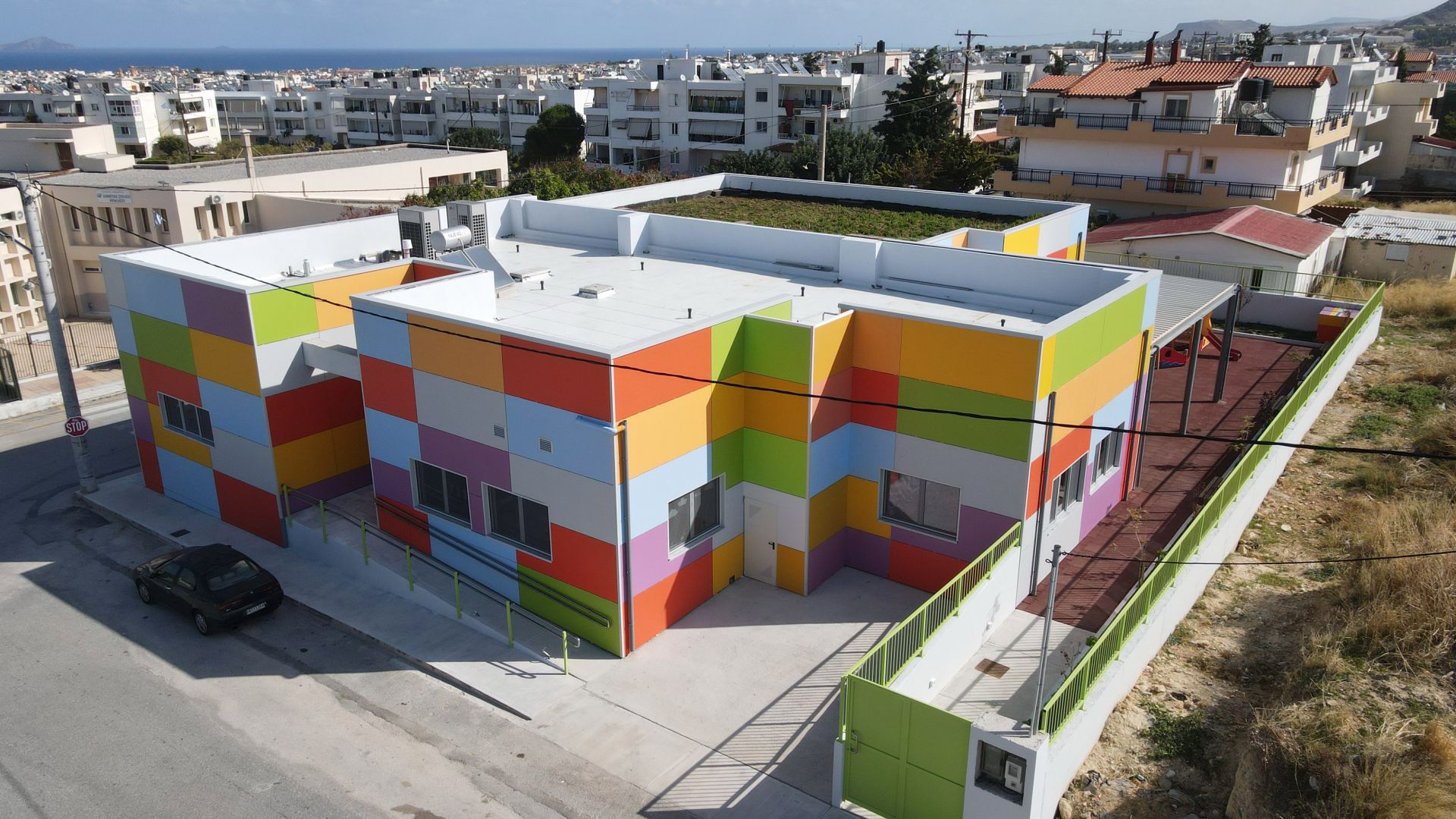 65th Kindergarten (RUBIC CUBE INSPIRATION)
Heraklion
The project concerns the construction of a new All-Day Kindergarten in O.T. 138 of
P.E. "Poros-Patelles-Katsabas-Bentevi" on a plot of land designated by the city plan
for the use of a kindergarten and has a surface area of 988.66m2.
The new Kindergarten has a capacity of 75 children, according to the Building Program approved by the
Ministry of Education.
The Kindergarten extends only to ground floor areas and its surface is 526.82 m2.
It consists of 3 classrooms, a multi-purpose room, a kitchen-dining room, offices
for teachers, WC for teachers, toddlers and the disabled as well as storage
spaces.
The basic idea for its design is the Rubik's cube which is implemented on the faces
with bakelite panels which are part of the ventilated face.
The Kindergarten has a surrounding area of approximately 460m2, which has been covered with a molded safety
floor. In this space, a complex game, seating areas and a
parking space have been provided.